Getting a residence permit in France for undocumented immigrants is hard but not yet impossible. There are still so many ways to proceed to have a chance to get this so-wanted "Titre de séjour". The path to choose usually depends on the personal situation/profile of the person illegally present on the French Territory.
It should be highlighted that, even if almost any person can get a regularization (obtaining of a residence permit), it is highly not recommended to reside in any country without being legally authorized. For example, many people, in France, end up getting an OQTF that complicates the regularization procedure. This when the person doesn't simply get deported because of it.
Possible ways to get a residence permit in France if you're undocumented
Regularization through marriage
The easiest way to get a residence permit after being illegally present on the French soil is getting married to a French citizen or somebody holding a long-stay permit (titre de séjour). Thanks to the Art. 12 of the European convention for the protection of human and citizen rights, it is forbidden to the French administration to deny marriage between two consenting people pretexting illegal presence on the territory.
Nevertheless, it could intervene if it is suspected of being a white marriage, only having obtaining a residence permit as a purpose. In such a case, the mayor keeps the right of contacting the public prosecutor to start legal action for fraud.
The process to follow :
The same as for any civil marriage.
Documents to provide:
A copy of the birth certificate.
The original passport, ID or driving license.
A list containing first and last names of the witnesses with their birth dates and places.
A proof of domicile (Electricity, water, or internet bill).
A notary certificate in case of a marriage contract.  
Birth certificates of children (if any).
A signed consent if one of the two is underage.
A death or divorce certificate in case of a second marriage (polygamy is not allowed).
Regularization through creation or buying of a company/business
 One of the easiest means to immigrate and/or get a residence permit in France after being undocumented is having an active business under its name there. Unfortunately, not all companies are born equal. Some criteria must be gathered in order to get the regularization considered by the immigration department (prefecture).
As a general rule, to get a residence permit in France through possession of a business, the created/bought company should:
Have existed for more than 1 year.
Generate a net profit of at least 24.000 € / year.
Have an activity record (bills, clients, money movement in the bank account…).
The yearly financial report is generally done in December in France. This means that even if the company was established in the month of November, it should justify earning the 24.000€ net profit by the end of December. This is why it is generally advised to create it in January, to have enough time to gather 'movement' in company's activity record, along with the recommended profit amount.
A quicker way to bypass this issue is directly buying an already active business that is older than 1 year. This means that it should already have an activity record that can be presented to the immigration office without having to wait a whole year. Nevertheless, it should justify the same amount of profits as for a ground-up created one.
Sometimes, it may be requested to the person asking for a residence permit through this way to return back to his home country to get a long-stay visa before getting regularized. This should be avoided as much as possible because of the lack of a guarantee of obtaining a D visa after that. It is then advised to request the services of a lawyer to be able to the "Titre de séjour" without having to execute an OQTF.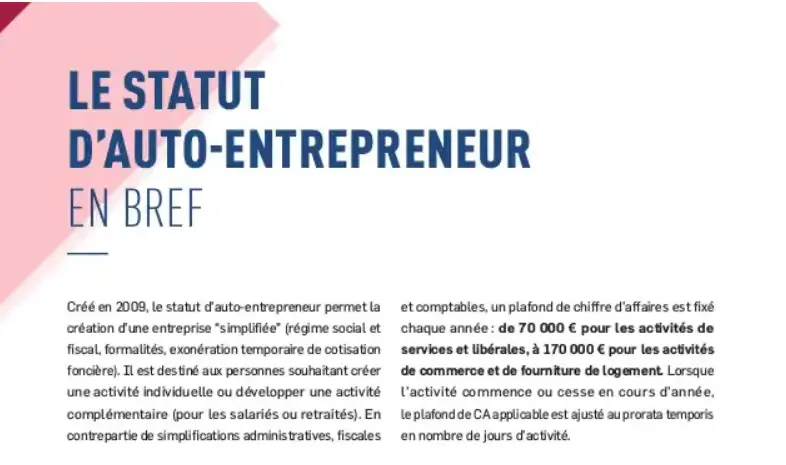 Regularization Through Work (salary)
To get a residence permit in France by finding a job, the illegal immigrant should be in one the two cases mentioned by the 2012 Valls circular. In both cases, proving having been in France since a long time and having a stable job is mandatory. The duration of the actual presence determines the criteria to gather, as follows :
1st Case : 3 years of presence on the French Territory
If the undocumented person succeeds in proving continuously being in France for at least 3 years, it will be enough for him/her to present 24 salary slips (fiches de paie) in order to get regularized. Proving the continuous presence can be tricky though. This is preferably showed by having an entry visa (if any) and other documents coming from public services (subscription to the CAF, medical checks, banking history…).
2nd Case : 5 years of presence on the French Territory.
Things get much easier if the undocumented person can prove 5 continuous years of presence in France. In this case, only 8 payslips are required to get a residence permit. Nevertheless, in both cases, it should be mentioned that it is hard to get the required salary slips because hiring illegal immigrants is still forbidden by the French law. This is why the owner of the business should first get a special authorization from a service called LA DIRECCTE to do so (required documents). This heavily complicated the process and makes it hard to find a job providing those payslips.